Ken Lynch
A Phoenix airfield from a bygone era has Hollywood connections and much more...
David Meek
Fountain Hills and a Chandler zip code achieved the lowest crime score in Phoenix according to ADT Security Services.
David Meek
Guess this number before you open the page. My estimate was way short of the true number.
About Me
The Quick Version:
Full-time licensed Arizona real estate broker
Realtor® for 20 years
Created this blog to increase the quality of real estate content for consumers around greater Phoenix
Love to hike Arizona trails, discover new restaurants, understand historical connections, write and learn through teaching
Thrilled to live in the rugged, natural beauty of this 48th state
The Details:
The Arizona Report™ is the intersection of four of my passions; technology/audio-visual, real estate, making historical connections to my surroundings, and teaching.
Like 4 out of 5 residents in the Valley of the Sun, I am a transplant to the 48th state. I was born in 1974 and was raised in Indianapolis, Indiana as the oldest of 4 kids. Remember banana seat Schwinn bicycles? High five. Mine was red and yellow.
In high school, my friend's parents had an enviable inventory of rental properties. I observed Vern and Barb investing, repairing and leasing their houses. The properties were paid off and always rented. It seemed like a really smart financial move that they had made 20 years prior.
Then as a senior in high school, after scraping together $239 plus $30 shipping and handling, I bought the Carelton Sheets real estate course. Mr. Sheets' enthusiasm for building a portfolio of income properties and his late night infomercial never got old. I must have watched the hour-long program over 50 times. I later enrolled in local real estate classes and got my license at age 21 on a summer break from Indiana University.
After graduating from college, I took my first job with the top real estate agent in the state as his transaction coordinator in 1997. He was gifted at connecting people. I was there for 9 months and then was recruited in 1998 by a dedicated husband/wife real estate team at Re/Max to work as their buyer specialist. They taught me even more about marketing luxury property and the intricacies of the transaction. I stayed with The Somerville Team for 12 years.
In 2006, the entrepreneurial itch tingled, and I scratched. I co-founded a small mortgage company and then my own real estate firm in 2008… just as the housing collapse was hitting full stride. I remember thinking then,"Things will get back to normal soon." I was off by a mile. Later, when I began to use retirement savings to pay the office lease, I realized that I might have to give up my real estate career path. However, I stuck with it and the economy rebounded in 2011. The Indiana real estate firm, The Dream Home Company®, is still operational today with most of its original agents under the tutelage of my brother-in-law.
Fast forward to 2018. This year is my 20th year working full-time for buyers, sellers and investors in real estate. I have sold historic homes, condos, multi-family properties, HUD homes, land and foreclosures. I've negotiated short sales and new home-builder construction. It sounds a little funny to say, but I have probably unsold as many homes as I have sold over the years. Keeping buyers out of properties or homes with intractable inspection issues is my forté. Like a bloodhound for bad homes.
How did I make it to Phoenix? I moved to Arizona in 2014 after visiting some friends who lived in Anthem and Scottsdale. Over 300 days a year of sunshine, mountain trails, hiking and the outdoor lifestyle? Poolside in Phoenix in the morning and snow skiing in Flagstaff by afternoon? Where do I sign?
I am based from Keller Williams Arizona Realty in Scottsdale. My office is just off the 101 and Raintree Drive. I interviewed with 14 brokers around the Valley and decided on this group and location due to the sheer number of veteran agents here, the educational classes offered to grow my knowledge and a prime location to get to different corners of the Valley efficiently to reach my clients.
Some of my favorite things include:
hiking around our amazing state and finding new hidden treasures like Fossil Creek
quick trips to San Diego to get my toes in the Pacific
spending time with family (especially my nephews and nieces)
grilling red meat and enjoying it with a cold cerveza
catching a rodeo in Cave Creek
riding motorcycles around the Valley with my crazy Canadian neighbors
And, my not so favorite things:
early morning workouts
people who try to high-pressure sell me things
people who disrespect our American flag
I am slightly introverted, but really geek out when I am sharing with a group of like-minded people, which is why this website and its goals are exciting for me. Let's talk about real estate.
Thank you for following The Arizona Report™ and taking a look at my content. Stay in touch with me at the social media links in the banner above. Send me your ideas for topics that you would like to see covered to david@arizonareport.com. Let me know if I can be a resource for you in your search for real estate in the Valley.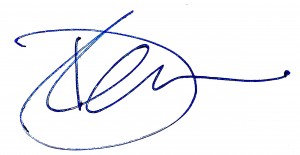 David Meek
Buy land. They ain't making any more of the stuff. – Will Rogers, American humorist and cowboy philospher