Latest posts by David Meek
(see all)
Invitation Homes Inc. owns 7,600 single-family rental properties in the Greater Phoenix market. That's a huge footprint for one landlord. In fact, it's over half a percent of the approximate 1,357,432 single-family homes in the Phoenix-Mesa-Scottsdale MSA.
Invitation Homes is now the largest single-family landlord in the U.S. It operates over 80,000 rental homes across the country in 17 markets across the Sunbelt.
With this much clout, it is important to watch where Invitation Homes buys, what it looks for and its future plans for the Valley. CEO Dallas Tanner offered the answers to these questions and more on this episode #16 of The Arizona Report.
Invitation Homes CEO Talks Phoenix Market Plans (NYSE:INVH) #16
Mr. Tanner founded the company with another partner in 2005 in Phoenix under the name Treehouse Communities. After the housing market collapsed after 2008, Mr. Tanner and his partner, along with investors, purchased 1,000 single-family homes in the Greater Phoenix area. Private equity firm Blackstone then took Invitation Homes public. The company later merged with Starwood Waypoint Homes.
Invitation Homes is traded today on the NYSE under the ticker symbol INVH. The firm's headquarters is in Dallas, Texas.
The chart below illustrates just how rapidly rental rates for single-family homes escalated in the Greater Phoenix market beginning 2Q2014.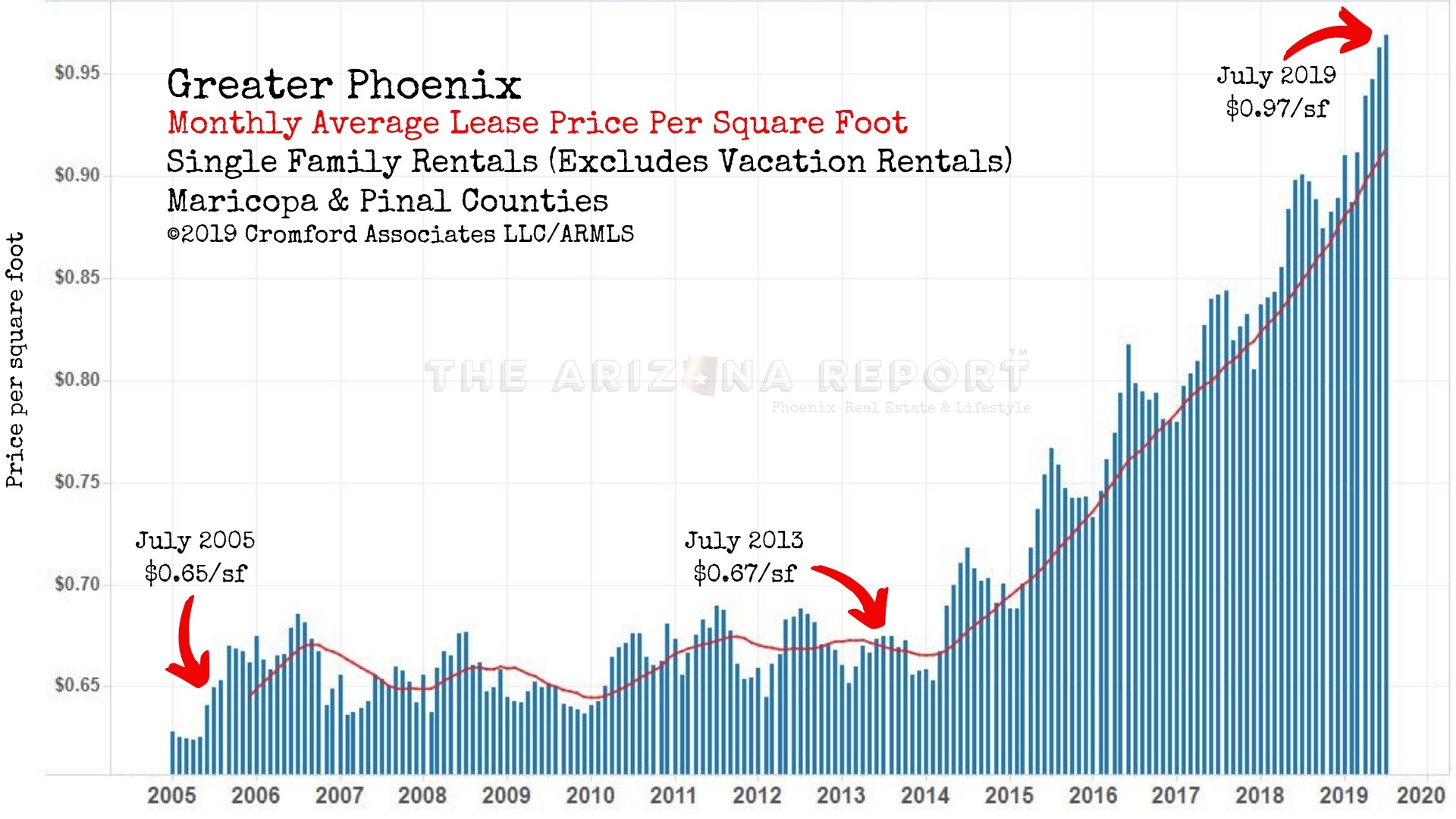 Phoenix currently leads the nation in year-over-year single-family rent growth.
This episode was recorded at my Scottsdale studio on August 13, 2019.
---
Do something you really like, and hopefully it pays the rent. As far as I'm concerned, that's success. – Tom Petty, American musician and songwriter