Real Estate in Anthem, Arizona
If you want a home with a distinctly suburban vibe, yet you long for wild Sonoran Desert mountain vistas just outside your back door, Anthem, Arizona might be for you. This newer community of 23,000 residents and 7,000 homes is nested in a valley between green and golden desert mountains and silhouetted by the mesas of the Tonto National Forest.  Anthem is approximately 31 miles due north of downtown Phoenix on the northernmost outskirts of the metro area. The development stretches over 5,800 acres.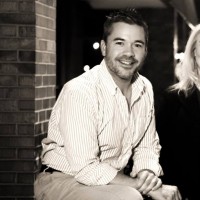 David Meek
Broker • Realtor®
Owner – The Arizona Report™
Talk to an Anthem Realtor®
When you are ready to begin your Anthem home search, we are ready to lead. Contact us today to speak to a friendly, knowledgeable, and experienced Anthem real estate agent and begin your journey to homeownership in the beautiful community of Anthem, Arizona.
Anthem, Arizona Livability
At 1,863 feet in elevation, Anthem is positioned 750 feet higher than the City of Phoenix and most parts of the Valley. As a result, temperatures in Anthem tend to run about 3 to 5 Fahrenheit degrees cooler than lower elevations. Dust storms, or haboobs, that rumble through the Valley during the late summer monsoon season don't make it to the higher elevations as much. Anthem is almost completely surrounded by hilly terrain.
You will be impressed by the cleanliness, livability and walkable design that is integral to Anthem. Others have noticed too, and the development is not without national accolades. In 2001, the National Association of Home Builders (NAHB) named it "Best Master Planned Community in America." Then Parenting magazine followed up in 2003 by awarding Anthem "Best Place to Raise A Family." The desert fauna is exciting, too. Bobcats, javelina, and coyotes are occasionally seen on the edges of the neighborhood.
Anthem Real Estate Market
Take A Tour of Anthem
Browse the stunning landscape, community landmarks, and popular communities in the city of Anthem, Arizona, with the Anthem real estate professionals at The Arizona Report™.
Anthem Home Prices
Anthem is divided into three separate homeowner associations. Anthem Parkside (built under the Coventry Homes label) features single family homes with prices from $200K to $550K. Anthem Country Club is the luxury home and gated section of the community. Prices here start at $200K and can top $800K. The Village at Anthem condominiums has approximately 210 units, private access and 2 pools. Prices here range from $130K to $170K.
The housing crisis of 2008 hit Anthem hard. After falling from the July 2006 peak, home prices in Anthem plummeted almost 50%. Like throughout the rest of Phoenix, home prices have rebounded steadily and have stayed well below their peak.
Anthem Country Club features two golf courses, Persimmon and Ironwood, with 36 holes of championship golf between them. The courses were designed by Greg Nash and the club is operated by ClubCorp. ClubCorp also manages Gainey Ranch Golf Club in Scottsdale and Seville Golf and Country Club in Gilbert.

Anthem Schools & Education
Anthem is located in the Deer Valley Unified School district. There are five public schools in the Anthem community. Anthem School, Diamond Canyon Elementary School, Canyon Springs Elementary School and Gavilan Peak Elementary School are all K-8. They feed into Boulder Creek High School on Gavilan Peak Parkway.
For private and charter school options in Anthem, consider the Caurus Academy, the North Valley Christian Academy or Anthem Preparatory Academy (operated by Great Hearts). Many school age children in Anthem walk to school. Traffic intersections near the public schools are covered by crossing guards.
Kindergarten – 8th Grade
High School
Private Schools

Major Employers in Anthem, AZ
Major employers within a 20-minute commute of Anthem include: Discover Financial Services, Honeywell, USAA, Blackboard, Progrexion, PetSmart corporate offices and Arizona Game and Fish Department headquarters. Since it is one of the northernmost suburbs in the Phoenix metro area, Anthem is a popular community for those working in the northern part of the state, but who desire access from home to big city amenities.

Best Anthem Communities
New construction continues today on the land just north and adjacent to Anthem in Arroyo Norte. Home builders Meritage, Beazer and Richmond American Homes are moving dirt and erecting $300K-$500K homes here. Both single-level ranch homes and two-story home floor plans are offered.
Bela Rosa rental apartments on Anthem Way are available in 1,2 or 3 bedroom units from 915 to 1,370 square feet. Merrill Gardens, an assisted services, memory care and senior living community will open for residents in Anthem in 2017. The facility offers 93 apartments with transportation, housekeeping and concierge services.
Real Estate Nearby Anthem
Carefree, Arizona
Cave Creek, Arizona
Paradise Valley, Arizona
New River, Arizona
Arrowhead, Arizona
North Phoenix, Arizona
North Scottsdale, Arizona
Deer Valley, Arizona
Arrowhead, Arizona
Phoenix, Arizona

Anthem Commute and Transportation
Residents in Anthem have almost immediate access to Interstate 17. Southbound HOV (high occupancy vehicle) lanes begin at the Carefree Highway exit (AZ State Road 74) just south of Anthem to take motorists in to downtown Phoenix. The majority of homes are within 1.5 miles of the two on-ramps at Anthem Way and Daisy Mountain Drive.
Interstate lanes between here and the 101 loop were expanded as Anthem grew and are rarely congested. Accidents further north near Black Canyon City though can slow northbound traffic for hours. There is no bus or light rail service to Anthem.
Anthem is a distant suburb and commute times to downtown and Sky Harbor Airport can be much longer from here compared to other communities in the Valley. Lack of large-venue entertainment or upscale dining options in Anthem means that residents often spend longer amounts of time behind the wheel driving to midtown, Westgate or Scottsdale for these activities.
Distance To
| | |
| --- | --- |
| Phoenix Sky Harbor Airport | 34 minutes |
| Downtown Phoenix | 36 minutes |
| Old Town Scottsdale | 42 minutes |
| Southeast Valley | 70 minutes |
| Lake Pleasant Regional Park | 24 minutes |
| Happy Valley Road Retail | 14 minutes |
| University of Phoenix Stadium | 32 minutes |
| HonorHealth Emergency Center | 11 minutes |
| Mayo Clinic | 26 minutes |
| Flagstaff, AZ | 2 hours |
| Prescott, AZ | 1hr, 20min |
| San Diego, CA | 5hr, 30min |
| Rocky Point, MEX | 4hr, 30min |
Still Looking Around?
When you are ready to begin your home search, we are ready to lead.
[showcaseidx_hotsheet name="Anthem_2"]
Anthem City Utilities
Services and municipal utilities in Anthem are handled by different providers depending on the location. Both Cox and Centurylink offer cable and internet services in Anthem and Anthem West.
Anthem east of I-17 is in unincorporated Maricopa County. Services here include APS for electric, EPCOR for water/sewer, Southwest Gas and Allied Waste for solid waste collection. Trash and recyclables are collected curbside once per week. Anthem West (west of I-17) falls within limits of the City of Phoenix. Utilities here are APS for electric, Southwest Gas and City of Phoenix for water/sewer. The city also handles solid waste collection in Anthem West.
It is notable that water rates on the east side of Anthem run higher than you will find in the City of Phoenix. Ask for a copy of average water and sewer utility bills before making a purchase.
Anthem Local Amenities
You won't need to leave Anthem for your daily shopping and banking needs. The community has a Fry's Supermarket, 4 major banks, unique non-chain restaurants, a sushi bar, hair salons, sandwich shops, UPS Store, CVS pharmacies, and many more retail options. The 43,000 square foot Anthem Community Center offers swimming, spinning, weight lifting, physical training, tennis, basketball courts, yoga and classroom education. Don't miss the Big Splash Waterpark, miniature train ride and the 63-acre park. It features ball diamonds, a skatepark, ponds and picnic ramadas.
The Anthem Farmer's Market sets up shop for a few hours on Sunday mornings in the park from autumn through spring.
Outlets at Anthem
If wildlife isn't your thing, then having the Outlets at Anthem here will gratify your retail impulses. Mall outlet stores in the neighborhood include Nike, Banana Republic, Gap, Polo Ralph Lauren and Columbia Sportswear, among others. You will see the world's tallest fresh-cut Christmas tree every year at the Outlets at Anthem beginning in November. Anthem even has its own Harley-Davidson motorcycle dealership. After shopping, experience a nail-biting amateur outdoor rodeo nearby on Thursday and Saturday nights at the Roadrunner Saloon. The Roadrunner is located just 3 miles north in New River, Arizona.
One of the many benefits of being on the edge of the metro area is having access to outlet mall pricing. The Outlets at Anthem bring more than 30 major brand retailers like Nike, Tommy Hilfiger, J. Crew and Columbia Sportswear inside the community. Anthem Community Park
Central to Anthem's master-planned community design is a 63-acre park. The Anthem Community Park is packed with unique amenities like baseball and softball diamonds, soccer fields, a skateboard park, roller hockey rink, waterfalls, a four-acre catch-and-release stocked fishing lake, sand volleyball courts, picnic ramadas, and an outdoor amphitheater.
Anthem Community Park even boasts a rideable miniature train. The train winds through Anthem Community Park on a 24″ gauge track approximately one-half mile in length. Children enjoy the 10-minute leisurely train ride through the park, over a bridge and through a tunnel. The $3.50 tickets for the train rides can be purchased in the park a the depot when the train typically operates on weekends. Anthem Community Center
The Anthem Community Center (ACC) is the jewel in Anthem's crown. This 43,000 square foot fitness facility is open to Anthem residents and offers an eight-lane swimming pool, diving well and a lap pool outdoors. Six tennis courts on the grounds are easily reserved for resident use. Inside, two levels showcase basketball courts, free weights, fitness classes, elliptical machines, treadmills, arcade games and a two-story climbing wall. Zumba, yoga, Barre, Pilates and spinning classes are offered at the ACC. Trainers sponsored by the ACC are also available for hire.
The hot ticket in the summer with kids is actually outside in the Big Splash Water Park at the Anthem Community Center. Multiple water slides, wading pools, and an elevated 200-gallon rocking bucket dump water onto enthusiastic children and parents below in four-minute intervals. Shopping in Anthem
There is little reason to travel outside of Anthem for your weekly shopping list. The community has over 1.3 million square feet of retail space. Fry' s Supermarket anchors a development of restaurants and retail on Daisy Mountain Drive. Multiple major banking branches, dry cleaners, a jeweler, local pubs, optometrist, hair salons, UPS shipping store, Ace Hardware and two CVS pharmacies are located in Anthem. A Walmart Supercenter, Denny's restaurant and O'Reilly Auto Parts store are located on the west side of Interstate 17 in Anthem West within a block of the outlet mall shops.
Less than 2 miles (5 minutes) south is additional retail including a Home Depot, Kohl's, Bed Bath & Beyond as well as an Albertson's supermarket. Eight miles (12 minutes) south on the I-17 in the direction of Phoenix, the Happy Valley Road corridor offers a Dick's Sporting Goods, Lowes, PF Changs, Olive Garden and a Harkins movie theater. Nearby, Wet'n'Wild is a popular water park at W. Pinnacle Peak Rd. and 43rd Avenue and also the largest theme park in Arizona. Nature & Outdoors
On the north end of the neighborhood, a 6.4 mile (round trip) unpaved loop trail will lead you to the top of Daisy Mountain, the pastoral backdrop of the community when you are arriving from the south. Panoramic views of Anthem and New River are available from two summits at the 3,100 foot elevation. The southern shore of Lake Pleasant is also visible from the peaks. The hike through both summits takes approximately 4.5 hours round trip at a casual pace. It rates a 2.5 out of 5 difficulty on www.hikearizona.com. The Daisy Mountain trails are on State Trust Land, so be sure to purchase a permit online for hiking.
Boaters and kayak enthusiasts will love the 15-minute access to Lake Pleasant, a 10,000-acre man-made lake, and reservoir. This is a popular recreation destination for power boaters, fisherman and family campers. Lake Pleasant is just west of Anthem on the Carefree Highway (AZ State Road 74).
Competitive rifle shooters and archery enthusiasts will appreciate the proximity to the Ben Avery Shooting Range on Carefree Highway, the largest publicly operated shooting range in the United States.
Hundreds of miles of trails are within a 20-mile radius of the community. Try the Cave Creek Regional Park nearby or the Thunderbird Conservation Park on Pinnacle Peak Road for quick, scenic hikes.
Lake Pleasant, a 10,000-acre public reservoir and recreation area, is just 24 minutes away from Anthem. Gas up your power boat or tune up the wave runners for endless spring and summer afternoons here. Grab a meal at one of 2 floating restaurants on the lake just before sunset. Hot summer afternoons are popular times for cinemas in greater Phoenix. Harkins Theaters has major film releases on 14 screens and is only 14 minutes south. Anthem is also a centralized location for great hikes in the north Valley. The Pleasant Valley Airport to the south of Lake Pleasant is home to glider tours and an RV park for aviation enthusiasts.
The Tonto National Forest, 2.8 million acres of rugged Arizona wilderness, is just to the north and east of Anthem. Terrain here ranges from rolling Saguaro cactus vistas to mountainous pine forests. Tonto is the fifth largest forest in the United States. There is plenty of opportunity in the Tonto for camping under tall pines, trout fishing or just cooling off at a higher elevation when summer heat in the Valley below kicks up.
History of Anthem, Arizona
Anthem, originally named Lakeview then The Village at Desert Hills, was formulated during the 1990s. Del Webb builders purchased the 5,661 acres out of a foreclosure for $11 million in June of 1992 from Valley National Bank. Initial plans at the time of purchase were to have 8,000 single family homes and 7,500 retirement housing units. Del Webb had only expanded into conventional single family home development in 1991 with the purchase of its branded Coventry Homes line.
Within a year of the land purchase, a brush fire consumed 1,000 acres in the summer of 1993. Further development was suspended until 1998 when it was renamed Anthem.
Securing water rights had been a challenge for the prior owner of the land. However, in 1994, Del Webb entered in to a 100-year option and lease with the Ak-Chin Indian Community for the exclusive use of between 6,000 to 10,000-acre feet per year of its water rights allotment. The water source for Anthem is ultimately the Colorado River via the Central Arizona Project (CAP) canal, not groundwater. A nine-mile pipeline connects Anthem to the Waddell canal. The Waddell links the CAP to the Agua Fria River just below Lake Pleasant.
Lots were first offered for sale on March 6, 1999. Construction began in the middle of the community (east of Interstate 17) in both the Parkside and Country Club sections. From there, development pushed first east and then south, beginning to fill the area south of Hastings Way by 2004. The community was on its way to nearly selling out within the next decade.
Concurrently in 2004, residential development began in Anthem West on the opposite side of Interstate 17. The list of home builders here expanded to include Lennar, Engle Homes (Engle also built the Villas at Anthem condos), US Homes, Hacienda and Greystone Homes. Anthem West is a part of the City of Phoenix, unlike the eastern side of the development which is in an unicorporated area of Maricopa County.
Del Webb employees were among the first to build here in the neighborhood and many have remained. Sales were brisk at the March 1999 opening with 23,000 visitors in the first month and 371 homes sold. Since Anthem was originally intended to be significantly marketed toward the 55+ community, the early popularity of the single family phase of development persuaded the builder to incorporate more family amenities. It was Del Webb's first big multi-generational housing development in the state.
Del Webb, a Pulte subsidiary since 2001, is based in Scottsdale and is responsible for most of the residential development east of the interstate.
Considerations
The self-managed Anthem HOA does a first-rate job at keeping the neighborhood immaculate and the amenities polished. However, if you don't care for living under an attentive HOA, then Anthem might not be the best fit for you. The association maintains a list of approved plants, shrubs and succulents for the front and rear yards of Anthem homes. Most flora on the endorsed list are native to Arizona. Citrus, olive, eucalyptus trees as well as oleander shrubs are prohibited. Citations are issued for garage doors and RV gates left open for extended periods. However, to the credit of the board, the result is a consistently clean and natural setting across the community's pocket parks, walking paths and green spaces.
Anthem is one of several locations around greater Phoenix (Mesa, Gilbert, Ahwatukee Foothills, Surprise and Queen Creek among them) documented to have expansive soils by the Arizona Geological Survey (AZGS). Expansive soils are heavy in clay content and will expand with water and contract when dry. Many of the homes in the area have post-tension concrete slabs that are designed to minimize the effects of moving soil on the supported structure. Other homes do not have this type of foundation and have been found to crack and settle. Homes with post-tension slabs will be marked with a softball-sized stamp in the concrete on the floor near the inside corners of the garage overhead door. Ask your home inspector if the home you are buying has a post-tension slab.
A class action lawsuit was filed against Del Webb in December 2007 involving corroded underground water pipes. The Anthem homeowner plaintiffs alleged that the method of water pipe installation in the ground (where unsleeved hot and cold pipes were buried against soil in the same trench) caused the hot water lines to corrode and leak. The process is known as thermal galvanic corrosion, or TGC. The case went to trial in 2014. See www.anthempipes.com for more information.
The eastern side of Anthem is located in an unincorporated area of Maricopa County just 2 miles outside of the City of Phoenix. There has been unofficial rumbling about the future annexation of Anthem by the City of Phoenix under the city's General Plan in 2020. While there is currently no definitive direction on this issue, nine hundred acres on the west side of I-17 (that includes the Outlets at Anthem) were annexed by the city of Phoenix over two decades ago. As a result, this possibility is worth noting for the future.