Latest posts by David Meek
(see all)
"Oh, give me a home, where the buffalo roam!" I am on the road this week and filing my Phoenix real estate market report from the Lamar Valley in Yellowstone National Park, Wyoming.
We just had 50 bison cross the highway in front of the RV. Our rig has been parked for 20 minutes while the bison graze to the left and right. The tourists are snapping photos and the locals are getting restless in stopped traffic. My 11-month old son, George, is on my wife's lap in the front seat to get a peek at these immense and powerful beasts.
In Phoenix real estate news, rates are low and heading lower. The NAR published a report recently that indicated that each Arizona residential real estate transaction injects, on average, approximately $84,425 into the local economy. Lots of cranes and apartment buildings going up around Phoenix, but those are luxury units for rent over $1,000 and are doing little to alleviate the crunch that renters are feeling for more affordable housing. Catherine Reagor at the Arizona Republic has a great article about this from late August.
Here is my Phoenix market update:
Phoenix Real Estate Market | Week in Review 8-31-19
George won't remember this trip to Yellowstone, but he will see these photos someday and realize how close he came to these magnificent symbols of the West.
Bison are the largest surviving terrestrial animals in North America. Males can weigh up to 2,000 pounds. I've learned since our trip that we have bison in America, but they are not technically buffalo.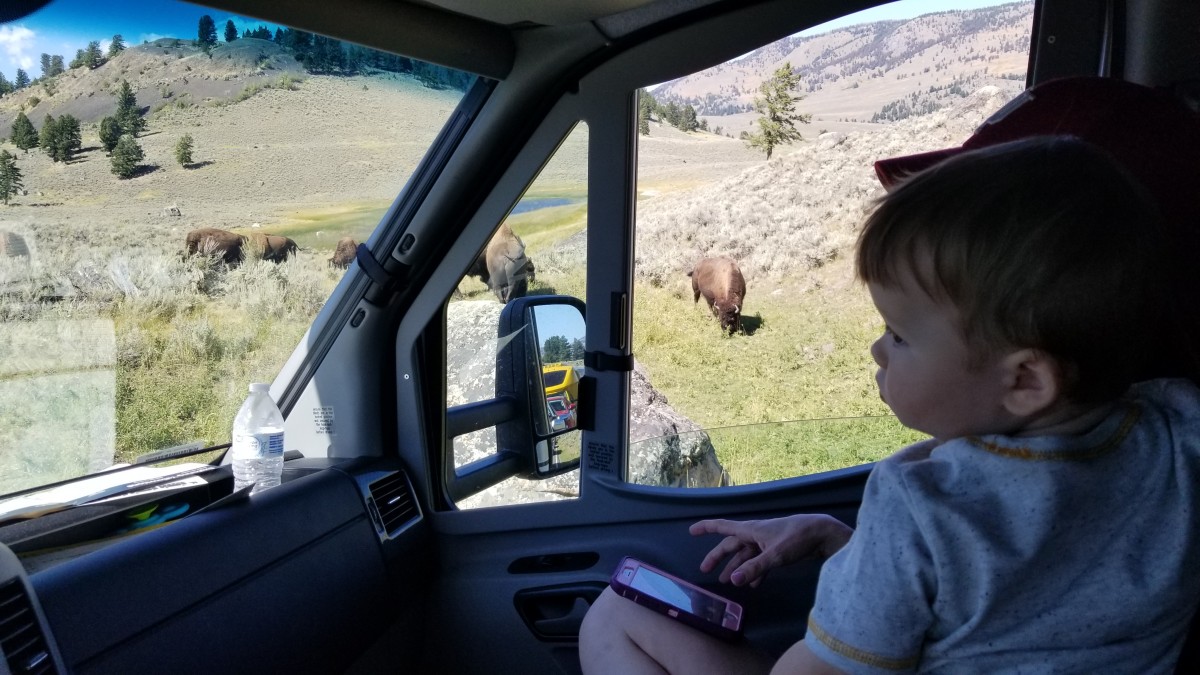 ---
What I love about elk hunting is its similarities to turkey hunting. When you call to a bull elk, and it comes in ripping things apart and sounding like a herd of buffalo coming at you, it's exciting! – Jim Kelly, American football quarterback for the Buffalo Bills